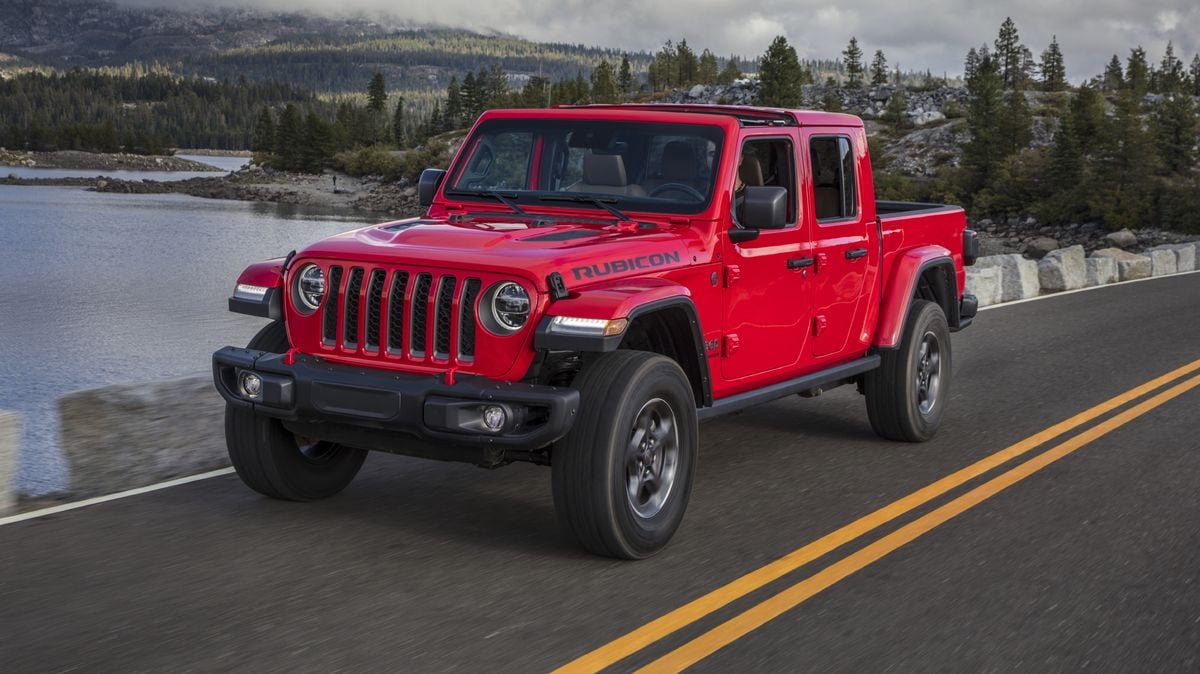 Jeep vehicles are known for their unique abilities asides from being a regular ride. The 2021 Jeep Cherokee, the 2021 Jeep Grand Cherokee, and the 2021 Jeep Gladiator are three variants of four-wheel-drive automobiles. These SUVs possess more off-road features than the random smaller SUVs in the category.
These Jeep models do not just come to be mere gigantic vehicles. They have been carefully built with succinct luxuriousness and innovative features. Each of these SUVs has excellent styling and has enough room for both passengers and cargo.
The 2021 Jeep Gladiator
This pickup truck is a five-passenger vehicle with a four-door option. It is a rugged ride with maximum off-road capabilities. A gem for the model year that provides the user with maximum driving comfort and a fun lifestyle. The 2021 Jeep Gladiator is equipped with a 3.0-liter diesel V-6 capable of dispensing 260 horsepower and a massive 442lb-ft of torque. It is specially designed to withstand extreme conditions as well as fulfill the user's desires.
The 2021 Jeep Cherokee
The new 2021 Jeep Cherokee is equipped with the latest safety and security features of the century. The likes of the forward collision warning matched with an automatic braking system, blind-spot warning system, lane departure warning, and lane-keeping assistant. The Jeep Cherokee is well equipped with the best infotainment system, which keeps the interior designing way above the benchmark.
The 2021 Jeep Grand Cherokee
The 2021 Jeep Grand Cherokee is a midsize SUV with impressive off-road ability and enough towing capacity. This SUV is built rugged and has also been equipped with the best luxurious interior and high-end technology. The 2021 Grand Cherokee is designed to have the user's needs catered for as it is equipped with modern-day technology, luxury, and other impressive features. 
It's time to get your new Jeep SUV, and the best Jeep dealership to do so is Rocky Top Chrysler Jeep Dodge. We are the best Jeep dealer in Kodak, TN. We boast of an inventory filled with high-quality vehicles, including the 2021 Jeep Gladiator, 2021 Jeep Cherokee, and 2021 Jeep Grand Cherokee for sale. Check out the 2021 Jeep Gladiator and Jeep Cherokee review to see the model that best fits your style. We also have the best new car finance specials that you'll find in town. Suppose you're looking for the top Jeep dealership near Sevierville, TN. In that case, we're always looking forward to having you.