Rocky Top Chrysler Dodge Jeep in Kodak, TN Shares New Images That Preview Upcoming Ram 1500 BEV Pickup Truck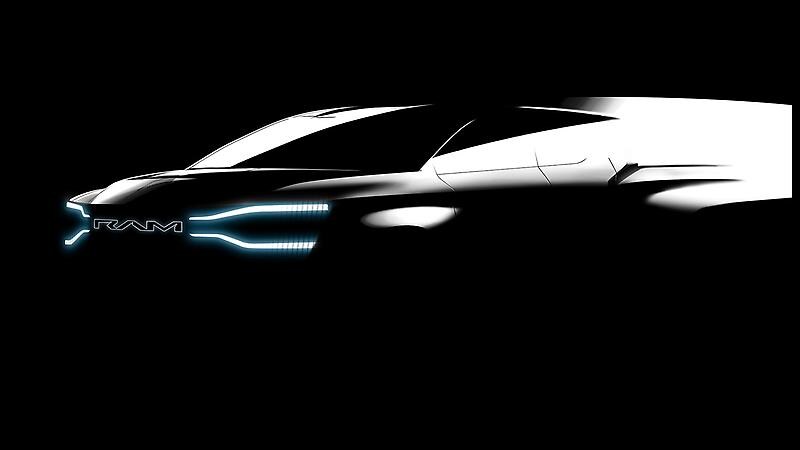 The electric vehicle conversation is set to heat up with Ram announcing a Ram-produced electric truck option in 2024 - the 2024 Ram 1500 BEV. Thus far, there is scant information to be found in Ram reviews, with only official teasers of exciting images being released. 
Based on the well-earned, sterling reputation of the Ram 1500, consumers can continue to expect bench-mark quality, outstanding reliability, impressive performance, awe-inspiring technologies, and overall good value for money in the upcoming battery-electric truck version. Find the 2024 Ram 1500 BEV for sale at Rocky Top Chrysler Dodge Jeep. 
What Is Known So Far About The 2024 Ram 1500 BEV
Even though specific details are hard to come by, consumers are not left in the complete dark regarding the forthcoming battery-electric pickup. Tantalizing images indicate the general direction the 2024 Ram 1500 BEV design will take. 
Thus far, the talking points have been around the signature lighting, including two illuminated logos showcased on the grille and in the rear in between the taillights. While it may just be a matter of conjecture, for now, there is speculation that the design of the yet-to-be-released Ram 1500 BEV will take a different turn from the current form with a more concentrated focus on aerodynamics.
Why Choose To Buy An EV?
The EV market is growing, and there is a good reason for this. In addition to being planet-friendly electric vehicles have also been reported to save on fuel costs, lower maintenance costs, and boost the fun-to-drive factor thanks to quick acceleration and astounding performance. Then there are also the health benefits to consider too.
Where else does one go when in the market for a new Ram truck in Kodak, TN, except at Rocky Top Chrysler Dodge Jeep? As a first-rate Ram dealer, we house a quality inventory of new Ram trucks for sale. But this is not all to make us the preferred Ram dealership near. We have also earned a hard-won reputation for offering irresistible Ram lease deals.
Need a new truck but are worried about affordability? Why not trade in your vehicle to offset the costs of financing your new vehicle? Our experienced customer representatives will be happy to assist and value your trade-in for customers who want to know what my vehicle is worth.
Rocky Top Chrysler Dodge Jeep is well-placed to conveniently access truck buyers looking for their next truck for sale near Sevierville, TN. Our central location is also within close range of customers near Knoxville, TN, Morristown, TN, and Nashville, TN.