New Jeep® Wrangler Xtreme Recon Package Takes 4x4 Capability to New Levels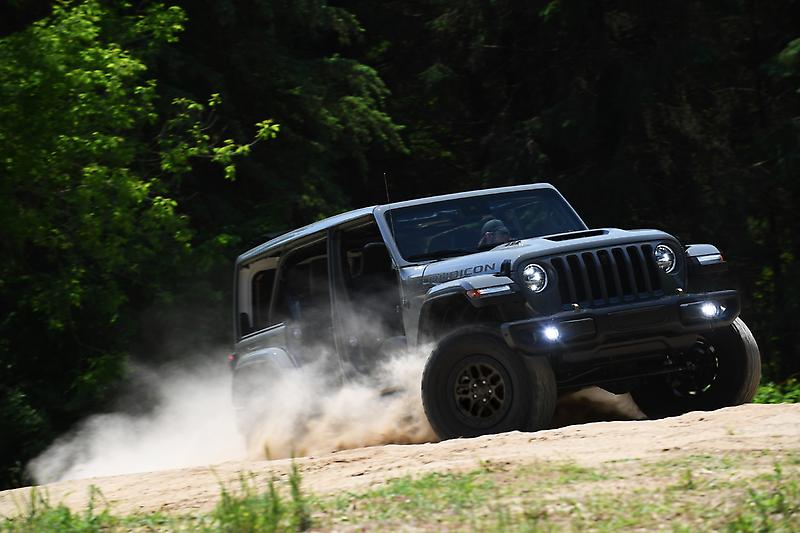 The 2021 Wrangler Xtreme Recon jeep takes 4x4 capability to a whole new dimension. This beast is specially engineered for extreme outdoor 4x4 activities, setting a benchmark for other 4x4 jeeps in the world. It sets its bound as the leader in the category. The Jeep Wrangler Xtreme Recon Package was unleashed in celebration of the 80th anniversary of the brand. The Recon package proves to be an exciting addition to the Jeep Wrangler Rubicon and Rubicon 392. 
2021 Jeep Wrangler Rubicon
The 2021 hardcore two-door Rubicon is a noble vehicle. It possesses an exceptional wheel congruence, one owed to its 4x4 system. It comes with a 3.6-liter V6 engine that makes 285hp and 260lb-ft of torque. The four-wheel drive comes with a 6-speed manual and 8-speed automatic transmission options. 
The Wrangler Rubicon is available with a great interior and safety features. They include blind-spot monitoring, backup camera, cruise control, 8.4-inches touchscreen, navigation system, and more. 
2021 Wrangler Rubicon 392
The 2021 Wrangler Rubicon, like every other Wrangler edition, is a go-anywhere jeep. The Rubicon possesses the original military vehicle design. It gives the ability to do a vast number of things with the vehicle without fear.
The Wrangler Rubicon 392 comes with a super impressive 6.4-liter V-8 engine, 470 horsepower, and an eight-speed transmission type. The engine matches the jeep's every demand, having the muscle and the speed to excel in off-road duties. 
The Rubicon 392 is a product of the upgrades made to the previous wrangler editions. It gives the driver absolute confidence when driving around in it. These military Jeep models have more than enough power under the hood to push through extreme conditions. It is rugged, and it delivers great 4x4 off-road capabilities. The torque and horsepower earn them enough towing capacity. All of their components give drivers unlimited advantages. Our Jeep dealership has extensive 2021 Jeep Wrangler Rubicon 392 reviews and 2021 Jeep Wrangler Rubicon 392 lease deals.
It's time to get your new Jeep SUV, and the best Jeep and Ram dealership to do so is Rocky Top Chrysler Jeep Dodge. We are the best Jeep and Ram dealer in Kodak, TN. We boast of new and used inventory filled with Jeep SUVs for sale and, including the 2021 Jeep Wrangler Rubicon and 2021 Jeep Wrangler Rubicon 392 for sale. Suppose you're looking for the top Jeep dealer near Sevierville, Knoxville, and Morristown, TN. In that case, we're always here to assist you! Our new car finance specials will help you find the best vehicles that meet your needs.