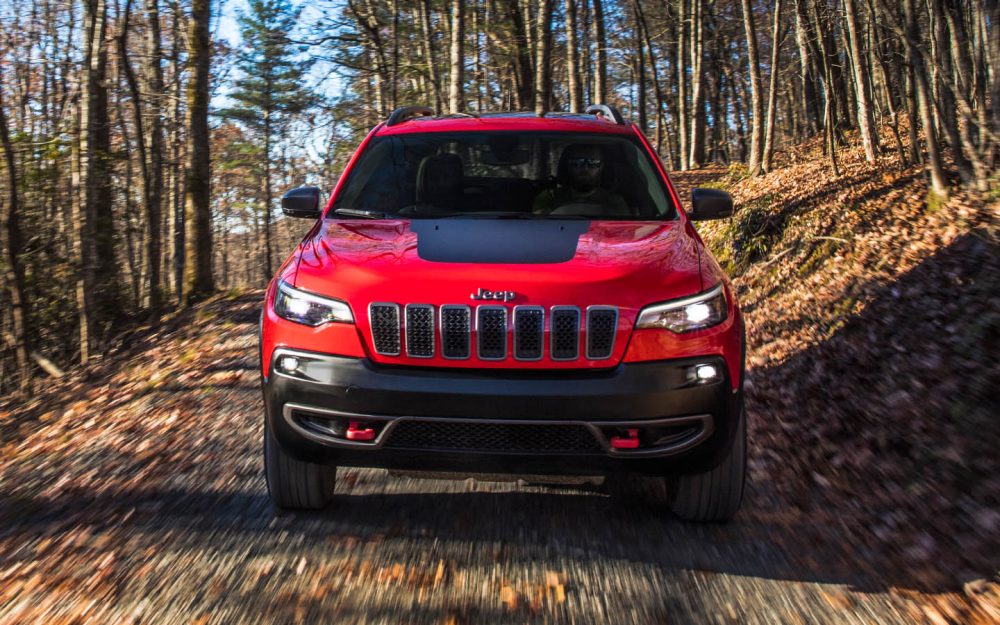 When you think of the most-American vehicles, do you automatically think of the Jeep® Cherokee near Sevierville, TN? Cars.com can prove to you why you should. For the second consecutive year, the Jeep Cherokee hit the top spot on Cars.com's 'Most American' Index, making it the most capable midsize SUV on the market. Let's get a closer look at these American-made vehicles near Knoxville, TN.

Want to see the most-American vehicle for yourself? Stop by Rocky Top Chrysler Jeep Dodge in Kodak TN, today to browse through our 2019 Jeep Cherokee inventory. Contact us today for more information on how you can get your hands on the most-American car.
What Makes it American?
With the 'Most American' Index, five factors come into play. These include transmission sourcing, engine sourcing, factory jobs, assembly location and domestic-parts content. With all of these considerations, the Jeep® Cherokee proves itself worthy of the top spot.
This year's 2019 Jeep® Cherokee has a high-class, premium design. It's powered by a brand new 2.0-liter inline-four engine that heightens performance and fuel efficiency. For the 2019 model year, the FCA updated the LED headlamps, fascia, liftgate, fog lamps, daytime running lamps, liftgate and hood. This allows the 2019 Jeep® Cherokee to sport a trendy, fresh appearance while keeping the versatile capability drivers are used to.
One more note that makes the Jeep® Cherokee all-American is that it's manufactured in Illinois at the Belvidere Assembly Plant. You have a lot of options when you want a vehicle from the massive SUV segment, but there's nothing more American than the Cherokee near Morristown, TN.
Drive American Today
We know a lot of brands want you to believe they are American, but when it comes down to it, Cars.com proves that there's nothing better than the Jeep Cherokee in Kodak, TN. With the extensive 2019 Jeep Cherokee inventory, you are sure to find the SUV that fits your needs. Visit us at Rocky Top Chrysler Jeep Dodge today to search the Jeep Cherokee inventory in Kodak, TN. Our experienced staff knows how to find the vehicle for your family while helping you save more money. Check out our Cherokee deals, for a limited time only.