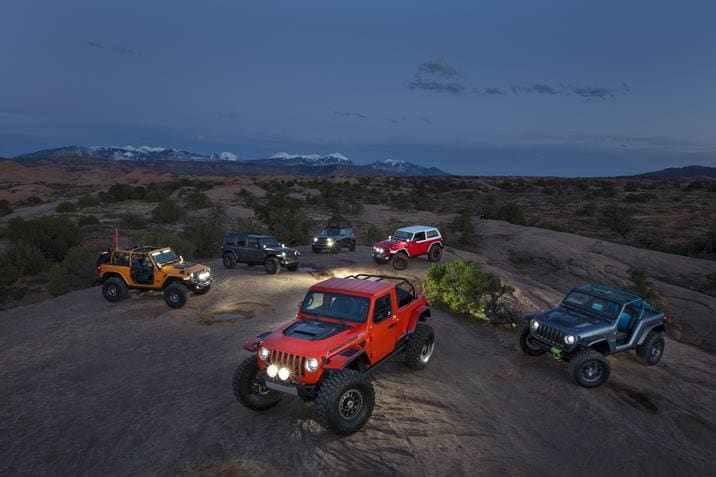 The yearly much anticipated off-roading event - Moab Easter Jeep Safari is the perfect occasion to introduce excitement-generating Jeep concepts vehicles. The Jeep and Mopar partnership has allowed for design and production of excellent parts and accessories that take customizing Jeep SUVs to the next level.
Vehicle Accessories Augment Off-roading Adventures
The expert designers at Jeep and Mopar know well the role played by parts and accessories to create a highly personalized vehicle. The list of seven include: Jeep 4SPEED, Jeep Sandstorm, Jeep B-Ute, Jeep Wagoneer Roadtrip, Nacho Jeep, Jeep Jeepster, Jeep J-Wagon. Find new Jeep vehicles at Rocky Top Chrysler Dodge Jeep Ram
Summary Highlights of 2018 Moab Jeep Concept Vehicles
Jeep 4SPEED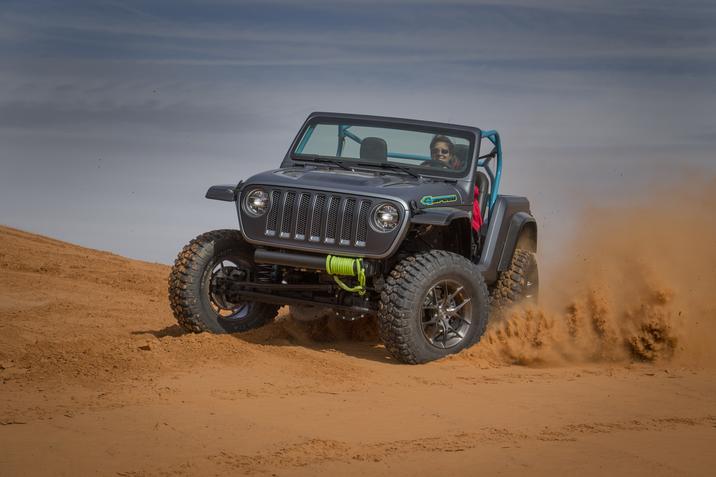 The Jeep 4SPEED has been equipped with numerous weight-saving features such as lightweight bodywork and speed-enhancing 35-inch BF Goodrich Mud Terrain tires and high-clearance carbon fiber fender flares.
Jeep Sandstorm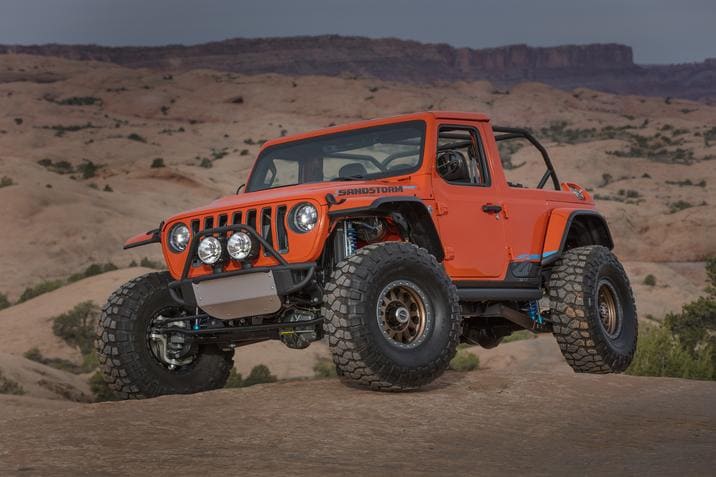 This SUV boats off-road hardware like the extreme-duty suspension system and exterior styling cues such as the vented carbon fiber hood, revised rock rail design and race-inspired fuel filler.
Jeep B-Ute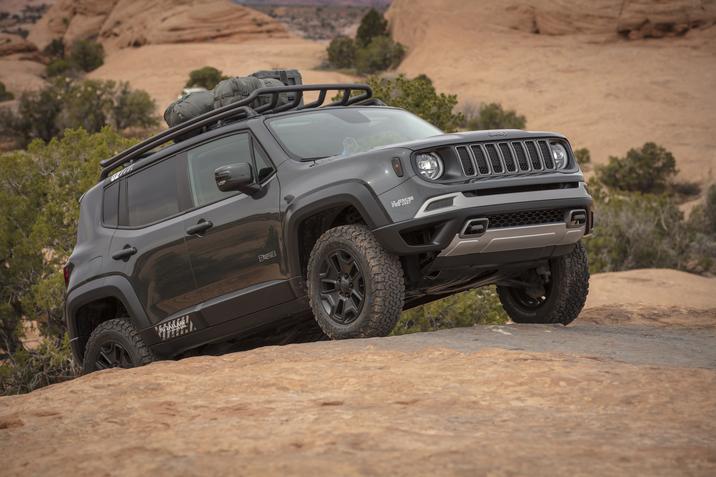 This concept model is fitted with numerous parts and accessories such as the upper grille and wider flares on the exterior and exclusive trimmed seats, Carbonite detailing and all-weather floor mats from Mopar in the cabin.
Jeep Wagoneer Roadtrip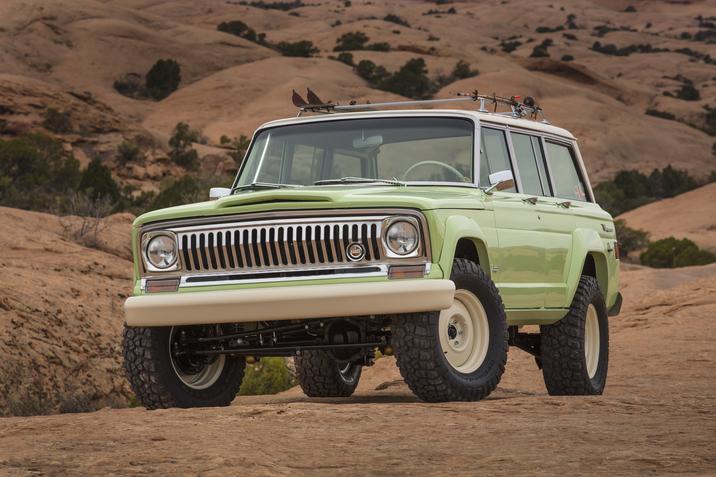 This particular concept SUV features an updated chassis and drivetrain, custom fender flares, four-link suspension with coilover springs.
Nacho Jeep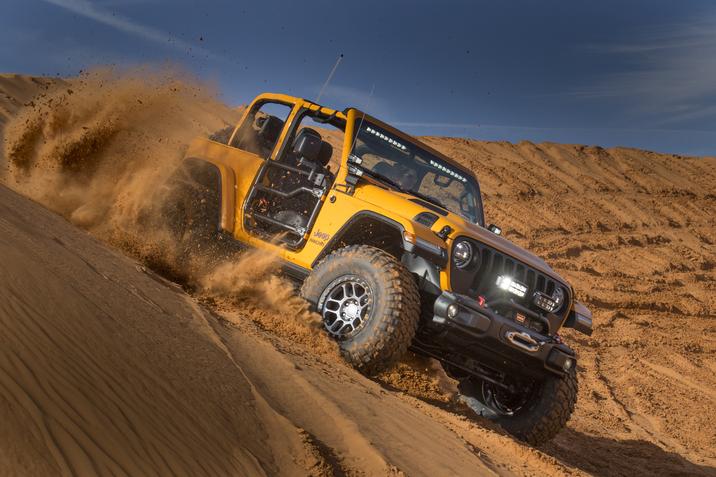 The Nacho Jeep features a muscular hood highlighted by black hood graphic and all-new Jeep Performance Parts badge, robust steel Rubicon bumper, Warn Winch kit and Automotive Lighting LED lights.
Jeep Jeepster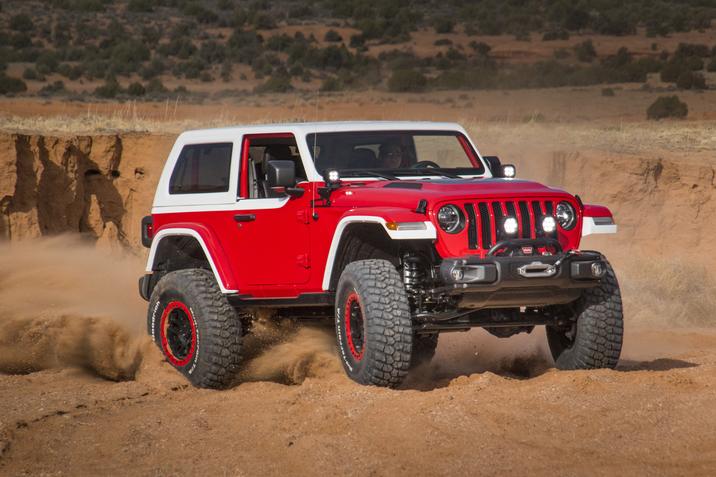 A customized windshield, tri-color Jeepster hard badge, JPP hood and premium LED fog lamps are some of the performance parts and accessories added to the Jeep Jeepster portfolio.
Jeep J-Wagon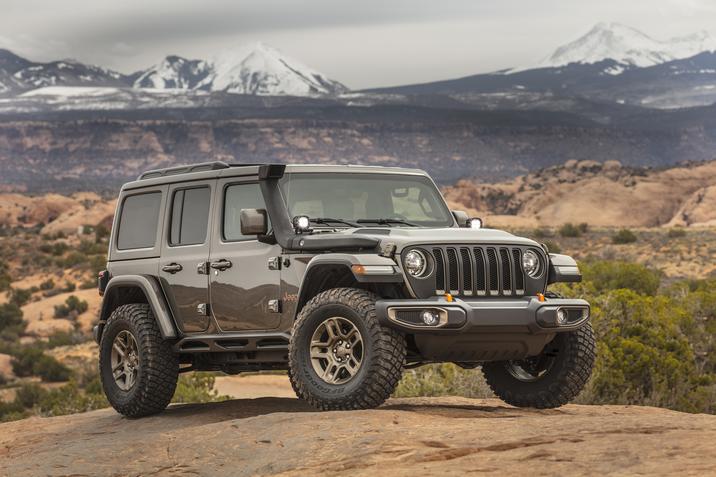 For the Jeep J-Wagon concept the list pf performance parts include: JPP hood featuring cutout kit, Brass Monkey hood latch, black Willys logo, 17-inch slot-design wheels and interior premium appointments like the Katzkin leather seats.
Rocky Top Chrysler Dodge Jeep Ram offers new vehicles for sale in Kodak, TN. We happily welcome customers near Sevierville, TN and near Knoxville, TN. We are the dealership of note that proudly boasts the ultimate Jeep inventory in Tennessee.