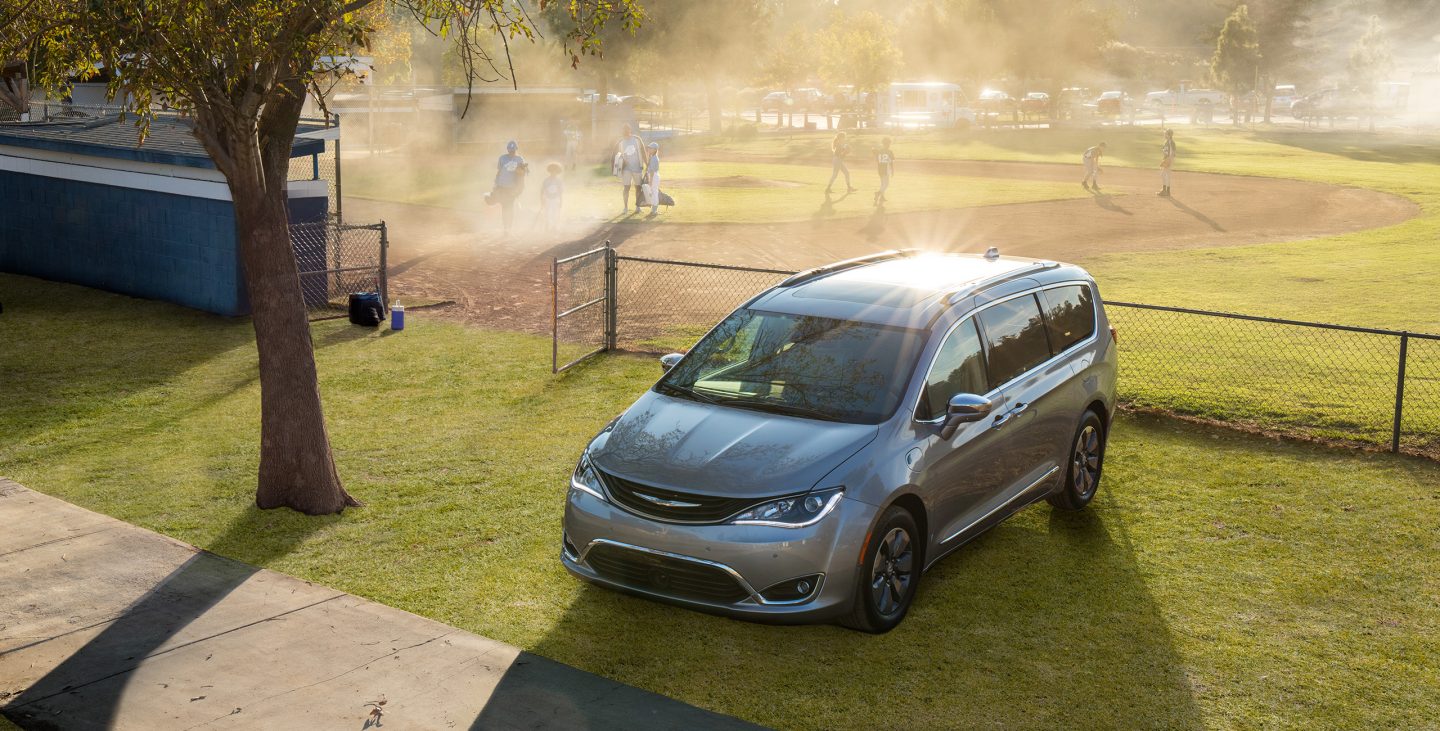 AutoPacific named the 2017 Jeep Grand Cherokee and the 2017 Chrysler Pacifica the best in their respective classes in the 2017 Ideal Vehicle Awards. This has not been the first award for either model this year, and it may not be the last. Read on to learn more about the awards won by both and why either would be a great choice for your next car! Both are available at Rocky Top Chrysler Dodge Jeep so come take test drive today!
The Ideal Vehicle Awards were chosen by the people who know these vehicles best, real-world drivers! Owners of a number of vehicles were surveyed about their experiences and each winner was chosen based on those answer.
Jeep Grand Cherokee Awards
For an incredible seven years running, the Jeep Grand Cherokee won the AutoPacific's Ideal Vehicle Award (IVA) for the mid-size SUV segment. 2017 was no different, as the newest Jeep Grand Cherokee reached beyond the limits to bring you the best of the best. The trend is likely to continue in 2018!
Chrysler Pacifica Awards
The 2017 Chrysler Pacifica stood out among the other models once again for meeting the needs and expectations of their customers most. This is the no-compromises vehicle that you have been waiting for. The power, safety features, entertainment systems, and sleek design are just the start. Find new ways to use the versatile interior with every new need that may arise. Storage options and extra cargo space may hauling gear of all sorts a breeze.
AutoPacific Ideal Vehicle Awards
The AutoPacific Ideal Vehicle Awards take place every year and rates some of the finest new models on the market. Based on market needs and customer demands, they help determine who is offering the best of the best. Trust the experts when it comes to quality, and talk to your local dealership today to find out why the 2017 Jeep Grand Cherokee and 2017 Chrysler Pacifica are so widely celebrated.
Rocky Top Chrysler Jeep Dodge has these best-in-class vehicles, and so much more. You can test drive both of the 2017 Jeep Grand Cherokee or the 2017 Chrysler Pacifica today. Come in or call today to schedule an appointment with your automotive expert at Rocky Top Chrysler Jeep Dodge.