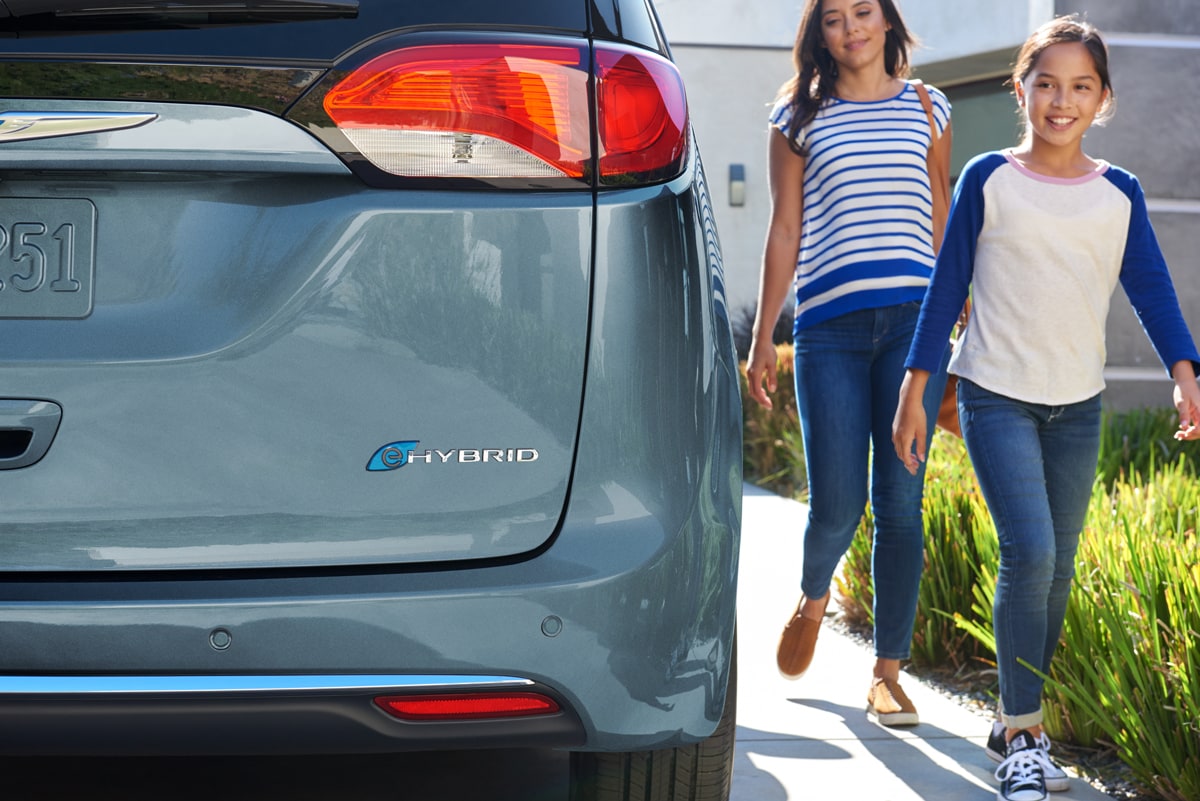 The all new Chrysler Pacifica Hybrid has finally started to ship to dealers. If you've been waiting to experience the first minivan in America with a hybrid powertrain, come check out a Chrysler Pacifica Hybrid for sale at Rocky Top Chrysler in Kodak, TN, when we get this van in stock. The friendly folks at Rocky Top Chrysler Jeep Dodge can help you get behind the wheel and test drive one. They'll help find a Chrysler Pacifica Hybrid near Sevierville, TN, that you can call your own.
Why Choose the Chrysler Pacifica Hybrid
So what's the big deal about the Chrysler Pacifica Hybrid? Not only is this the first hybrid-powered minivan to market in America, but the Chrysler Pacifica is the most awarded van of 2016 and 2017. Given the significance of the vehicle, Chrysler took a little extra time to ensure its production lines were ready to build the Chrysler Pacifica Hybrid to the highest quality standards. The test runs are complete and you can now buy a Chrysler Pacifica Hybrid.
Pacifica Hybrid Innovations
The Chrysler Pacifica Hybrid for sale now is full of features to help you make the most of its special powertrain. Tim Kuniskis, the head of passenger car brands at Chrysler, had this to say about the Pacifica Hybrid: "To make sure owners and their families get the most out of the innovated, efficient hybrid powertrain, the all-new Pacifica is loaded with high-tech features that make is easy to connect, charge and maximize the efficiency of their minivan, even remotely from their smartphones."
Hybrid Electric Pages
The standard Uconnect® 8.4 system, with an 8.4-inch touch screen, comes with Chrysler's Hybrid Electric Pages. The Power Flow page of the system shows how the power is flowing from the various powertrain components. The Driving History page displays historical data about the distance driven each day in electric and hybrid mode. The Charging Scheduling page helps the owner plan the best time to charge the Pacifica Hybrid and charge on off-peak times.
Connectivity
Owners can keep track of the Pacifica Hybrid through their smartphones. Before they set off they can quickly check the state of charge, estimated range, and even if the Pacifica is plugged in. Owners can even remotely lock or unlock the car, start it, and send destinations to the navigation system.