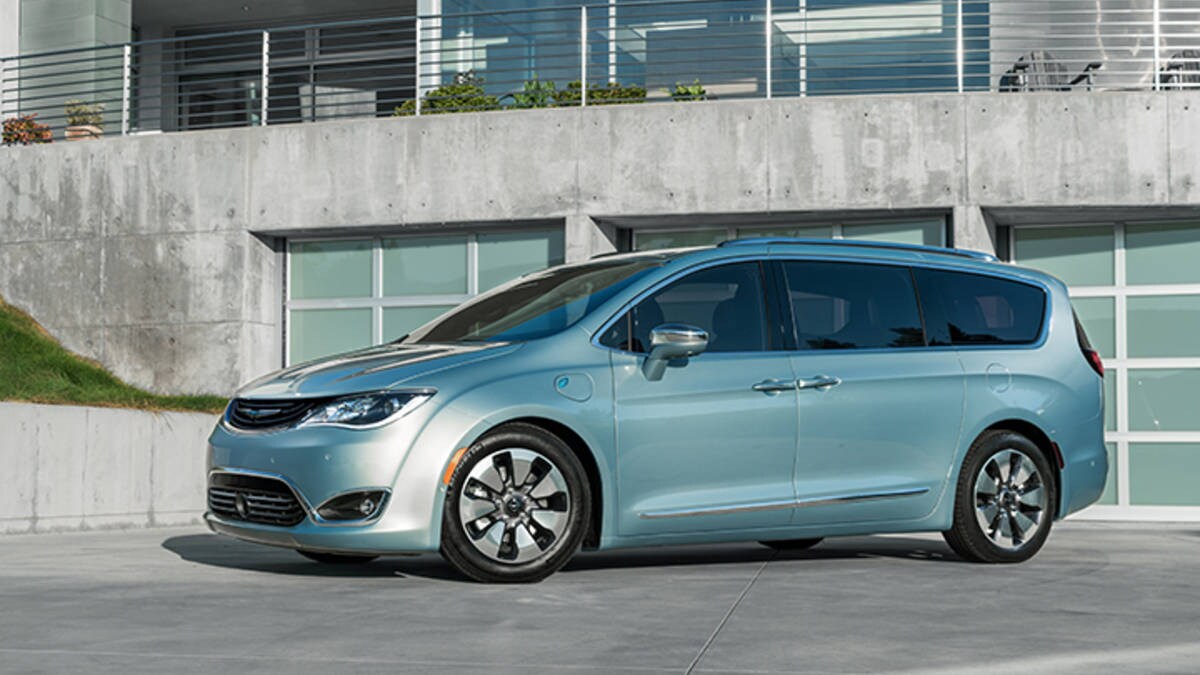 Are you in the market for a minivan? The term may conjure up a picture of the old boxy and bland minivan of yesteryear, but your imagination could use an update! Today, you can find a minivan that's not only family friendly, but is also stylish, practical, technologically advanced and economical. Make your next minivan one of the most awarded minivans of the year – the 2017 Chrysler Pacifica Hybrid.
The Chrysler Pacifica is the Northwest Family Green Car of the Year
The Chrysler Pacifica Hybrid awards keep rolling in, one after the other. One of the latest is the "Northwest Family Green Car of the Year" awarded by the Northwest Automotive Press Association. The test put 19 green vehicles through the paces to identify the best. Association president John Vincent said, "Journalists overwhelmingly picked the 2017 Chrysler Pacifica Hybrid as the Northwest Family Green Vehicle of the Year, recognizing the first hybrid minivan's exceptional fuel economy as a groundbreaking way to extend family budgets."
The Pacifica's Impressive Hybrid System
The new Chrysler Pacifica for sale in Kodak, TN is full of innovation. The most significant, however, is the introduction of the hybrid powertrain. This is the first minivan offered in North America with a hybrid-electric power. It offers an impressive electric-only range, perfect for short trips around town. It also delivers an impressive cruising range when out on the open road.
With the Chrysler Pacifica, you won't Want for Style
Chrysler stepped the minivan game up in the style department as well. Swooping lines, elegantly designed headlights, and handsome chrome trim mean the Chrysler Pacifica for sale is no ordinary box on wheels.
Uconnect® Theater is the Backseat Feature You've Always Wanted
Among the technology innovations, a family-friendly standout feature is the new Uconnect® Theater system. This entertainment system gives rear passengers two large screens to allow for individual entertainment options. It can even connect your favorite device or game console, play built-in games, and use apps.
Test Drive the Chrysler Pacifica at Rocky Top Chrysler Jeep Dodge
If this sounds enticing, visit Rocky Top Chrysler Jeep Dodge and take one for a test drive. Experience the incredible efficiency of the groundbreaking hybrid powertrain and imagine the fun the entire family will have cruising in style. We have a large Chrysler Pacifica inventory on hand so you can drive one home today. Don't settle for an ordinary minivan, choose this award-winning Chrysler Pacifica Hybrid.